BECK
Removing the BS from crypto balance sheets
Our client, an accountancy firm specialising in tax services, noticed a growing demand for crypto tax advice as more people began investing in digital currencies. However, they also observed a lack of awareness among the general public about the tax implications of crypto investments, leading to potential non-compliance with tax laws. To address this issue, they approached us to create a new digital service that would help crypto investors understand their tax obligations and simplify the filing process. So how might we create a brand and experience that would effectively engage with the target audience and encourage a change in behaviour towards tax compliance?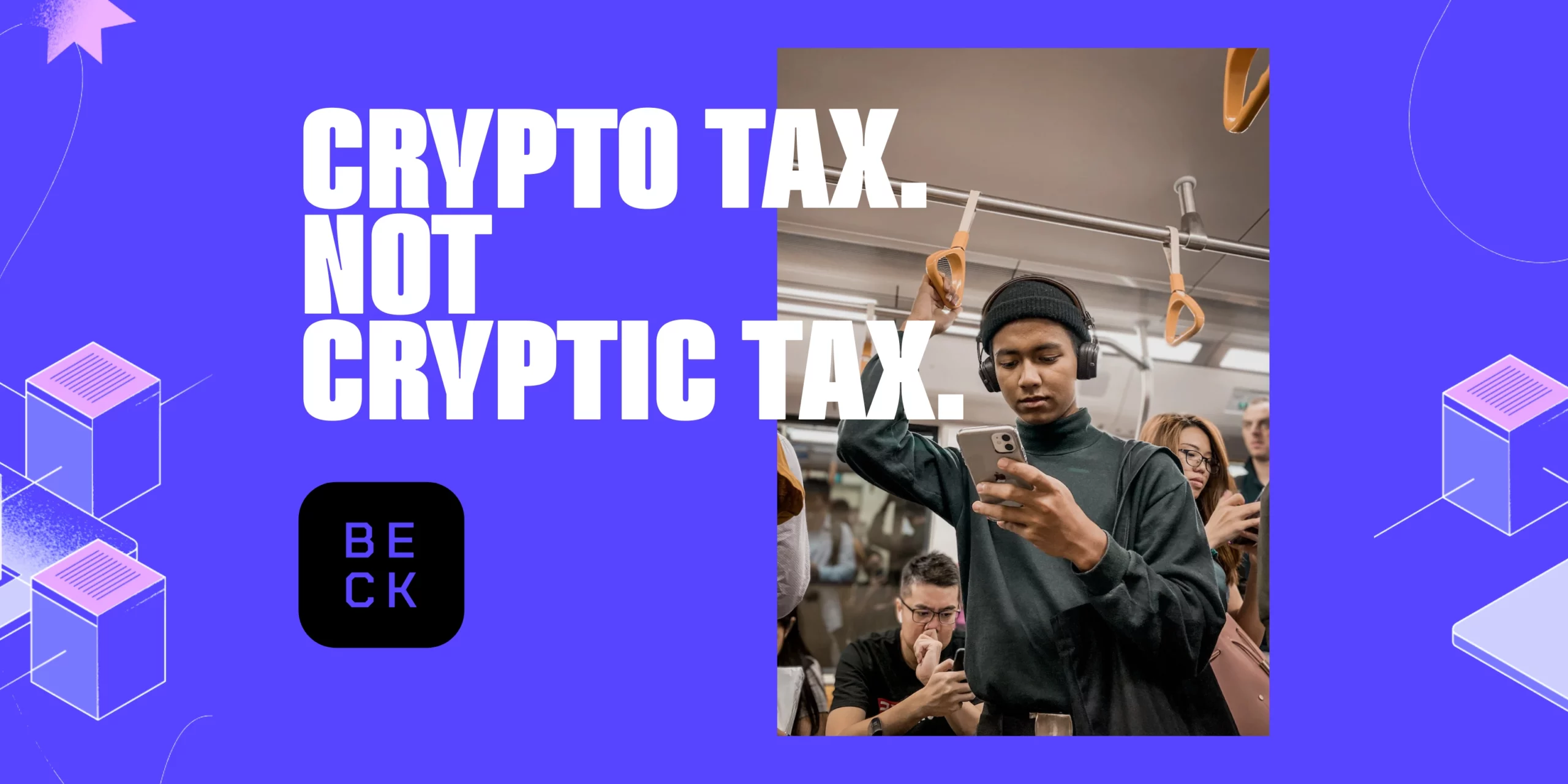 We conducted extensive research and analysis to gain insights into the target audience and their needs. This involved surveys, interviews, and focus groups with crypto investors, as well as a thorough review of relevant tax laws and regulations. Based on our findings, we developed BECK – a brand and digital experience that makes the tax filing process easy and intuitive and confronts traders' concerns head-on with their supportive, crypto-specialist accountancy service.
BECK launched in early 2023 with praise for its simplicity and ease of use which led to huge levels of engagement. This breakthrough platform made tax laws much more accessible and understandable – resulting in fewer penalties for non-compliance as well as an increase in demand for crypto services overall.