Canu
Changing the game in social care recruitment with an innovative new platform
Closing the gap
Frustrated by the chance nature of care recruitment, and staff turnover rates well above the UK average, we imagined, designed and delivered the brand, the tech and the experience for Canu – the only recruitment platform to go beyond the basics and make it genuinely easier for care professionals to find the perfect job and candidate.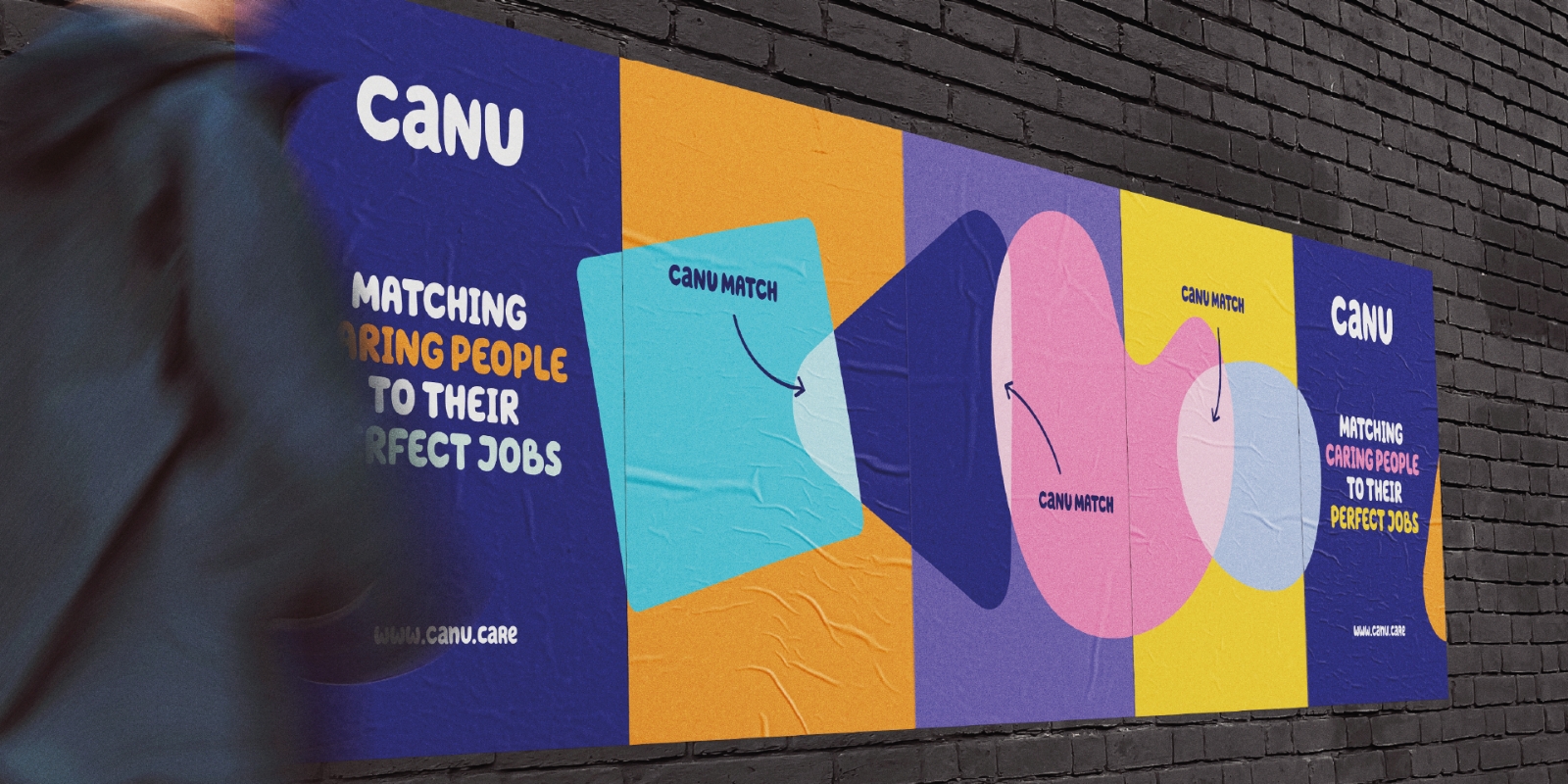 Finding the right match
Unlike other solutions, Canu is the only end-end recruitment solution dedicated to care. It matches great talent with the right opportunities using a unique algorithm based on personality, preferences and values. Its intelligent, easy to use and fully transparent service is why Canu was able to attract a community of 20,000 nurses and carers and the interest of the UK's top care providers.