DeZaan
Capturing the power of chocolate to enrich palate and planet
Educating makers
It's no longer enough to have the highest quality ingredients in the food industry – responsible and ethical sourcing matters. A fact leading chocolate manufacturer DeZaan was committed to make clear and real for the chefs and restauranters working with their product and on behalf of their producers. We helped DeZaan give their packs more power to educate and digitally engage this community on the provenance and true potential of their cocoa beans.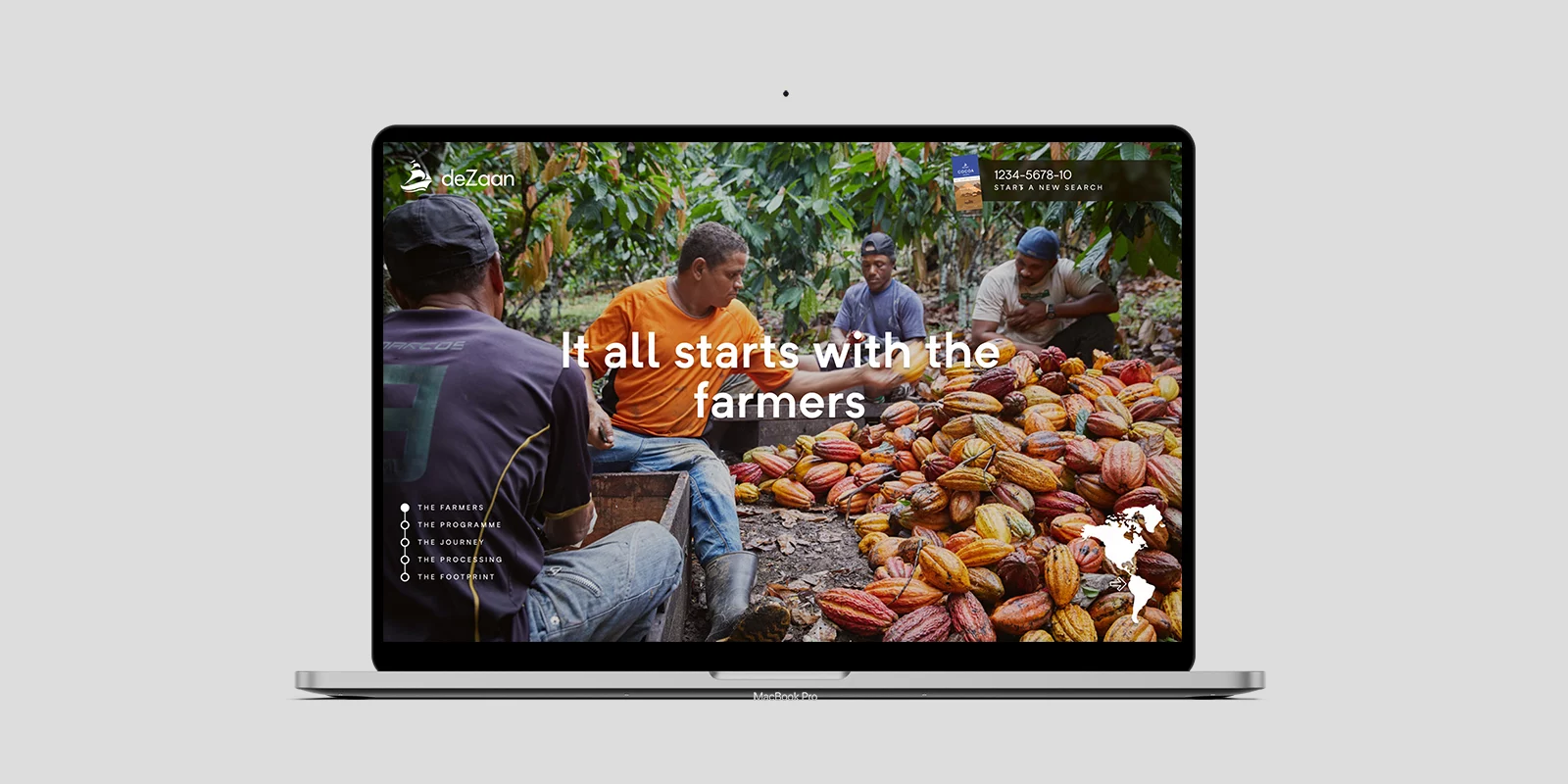 Inspiring conscious creativity
Chefs and restaurateurs are responsible for choosing the best ingredients to create for their customers. DeZaan wanted them to understand what this responsibility really means from farm to pack to plate – understanding the specific journey of their ingredients and going on their own journey to unlock how to use them. A new engaging pack design and micro-site experience now work hand in hand to drive this deeper engagement and help the restaurant community appreciate the influence of their choices on both people and planet.