Thinking + Insight
Put It Down To (User) Experience: How the care sector can reconnect with its target audience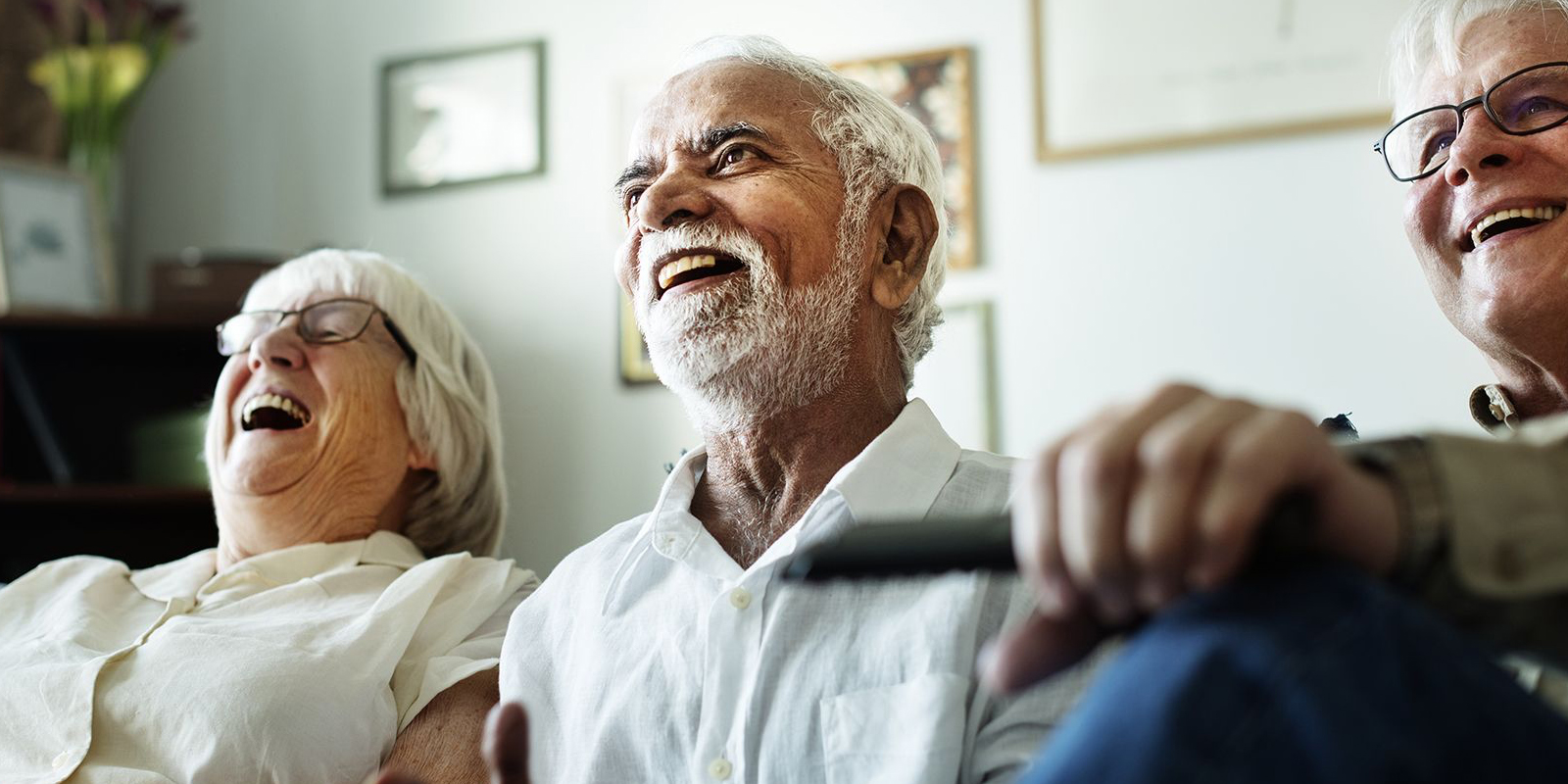 The care sector has been through a turbulent two years.
Care homes were left isolated, elderly residents struggled to connect with loved ones – and financial troubles became commonplace. Spending on medical services – including care homes – suffered an even sharper decline than consumer spending.
The pandemic is beginning to drift into the rear view mirror – but the challenges persist. Consumer expectations and behaviours have changed. Care providers must adjust to the new status quo. And this starts with understanding their audience's needs.
It may be the 'silent generation' that currently rely on care services – but it's generally their children that make the final decision on where to place their loved one. In a sector as commoditised as care, understanding the changing behaviour of this audience (Baby Boomers) and building your experiences around them should be prioritised.
But how do you design a valuable service and experience for this audience – and how can Arrive's combination of inventive thinking, design and innovation deliver successful results?
A booming digital market
Boomers may be getting older but that doesn't mean there isn't room for innovation in your experiences and services. The rules of effective engagement do not have an age limit.
In fact, they are the fastest growing cohort of online spenders. NPD reports that consumer spending in 2021 increased 49% year-on-yearcompared to 2019. Yet despite this, many older users rely heavily on younger family members for digital support.
This generation, after all, didn't grow up with technology in their pockets in the same way Millenials and Gen Z have. Digital isn't second nature to them – a 2021 study found 27% of users had trouble accessing products and services online, whilst 63% found digital products' designs over complicated.
Care providers always target improving user experience (UX) – but developing an understanding of your audience is the only way to make this a reality. Providing a seamless user interface (UI) is key to unlocking the Baby Boomer market.
So what does this look like in practice?
It's all about the human touch
Users had no choice but to embrace emerging virtual technologies during the pandemic. From video GP consultations to the weekly family Zoom quiz – there was no shying away from the screen.
And this rapid shift in consumer behaviour shows no signs of slowing down. 51% of consumers have conceded they would consider using online remote consultations moving forwards. The care sector must accept that a new world order has arisen – and with it, a new host of challenges needing to be overcome.
Baby Boomers have cited technical issues and privacy concerns as their primary hang-ups. Adopting a human-centric approach – which puts the user at the heart of all operations – is vital for emerging services looking to succeed in this landscape.
Services and solutions need to accommodate the new, older active tech users. Addressing Baby Boomers' specific UX and UI needs will provide the care sector with the necessary platform to achieve a successful digital transformation.
Arrive has 3 tips for care providers trying to adapt to these emerging needs:
Speak to your customers: brand experience has to deliver against the needs of your audience; start from a place of empathy – rather than employing guesswork
Understand their journey: placing a loved one into care can be stressful and confusing; simplifying this – and removing friction at key touchpoints – is an essential building block for delivering a positive experience
Omnichannel is king: digital's importance continues to grow – but whilst customers may enquire about your services online, real world interactions remain crucial; optimising the experience across all touchpoints ensures no consumer is left out in the cold
One final word of advice – look outside of your sector. You may be a leading care provider. But your audience's behaviours are influenced by interactions with other brands as well. Buying products on Amazon, watching videos on YouTube – consumer expectations are shaped by everyday experiences. Appreciating how innovation outside of your control impacts customers' expectations is the first step towards revitalising your UX.
If you want to learn more about how Arrive can revitalise your customer experience, both on and offline, get in touch today at info@arrivecreate.com.